Are Dealers The Best People to Finance Your New Car?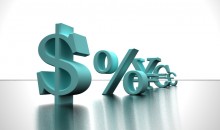 Wondering whether dealers are the best people to finance the purchase of your new car? As hard as it was for you to decide what type of car you wanted to buy, it can be even more challenging to figure out how to finance the purchase of your new car. When you went to test drive your new car, the dealer likely offered you financing. But should you take it?
It is possible that the dealer's financing offer is the best one, particularly since they may be able to offer you promotional financing terms that are far better than the market interest rates. Often, auto manufacturers authorize their dealers to offer zero percent financing on certain vehicle lines. Obviously this makes their financing the best option available. If promotional financing is not available, then you may be better off purchasing your new car with alternative financing.
Even if promotional financing is available from your new car dealer, you still may be better off financing your new car purchase through another source. This is because auto manufacturers and their new car dealers often offer a choice of incentives. In exchange for forgoing promotional financing terms, you may be able to enjoy a lower purchase price on your car or on its extended warranty. This means that you will be borrowing less money to pay for your new car. As a result, you will ultimately pay less interest on your auto loan to whichever financing source you ultimately select to borrow the money from for your new car.
If you are a member of a credit union, perhaps through work, then you should investigate their rate offerings. If you are not already the member of a credit union, join one through work or through a relative who is a member of one. Even if you are already the member of one credit union, you still should see if you are eligible for membership any other credit unions. This will allow you to take advantage of the lowest rate of many different financing options. Because they are not operated like a corporation they tend to have lower rates than banks.