Reasons To Buy Out Your Leased Vehicle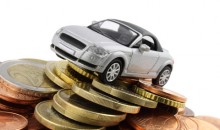 If you're under a lease for your current vehicle, then you have a decision to make at the end of your lease option. You'll need to decide whether you're going to turn your vehicle back over the dealer, or purchase the car. However, you will be pleased to discover that many of today's leased vehicles are worth more than the amount owed on the contract.
When you enter into a vehicle lease agreement, you are paying the difference between the value of the car when it's new and what the vehicle will be worth when the lease has ended. You will most likely be paying a monthly fee to the lease company as well. The value of the new car is called "capitalized cost" and the worth of the car in a few years is called "residual value."
Benefits to Buying Your Leased Vehicle
If you've been driving a vehicle that has required few repairs and is an automobile that you've enjoyed possessing, then you should consider purchasing it. You could save several thousand dollars in the transaction and you know the history of your car. For example, you know that the vehicle has had oil changes completed on time and that you took your vehicle in for regular maintenance. Furthermore, you may have added fewer miles to your vehicles than what you'll find on the market today.
Another reason to consider purchasing your leased vehicle is if you have exceeded the allowable number of miles for your lease and wish to avoid the penalties charged for this occurrence. Also, you can be charged additional fees for added wear and tear on your car. Therefore, buying the vehicle will prevent these charges.
Car dealerships report that approximately 20 percent of automobile leases result in a purchase by the consumer at the end of the lease and several dealerships have reported that their buyout percentage is closer to 30 percent.
The reason behind the higher percentage of buyouts is simply the economy. When the recession was in full force, many car drivers choose against accepting a lease or buying a new car and decided to purchase used vehicles. This trend means that a smaller number of cars are coming back to dealerships after an expired lease. Also, the demand for used automobiles has remained high, which has caused a reduction in stock. This situation has created an increase in value for low-mile used vehicles.
The higher value of pre-owned cars and trucks has surprised car pricing experts. Moreover, the residual assessment that was determined several years ago is most likely lower than the amount your car is valued at today. In fact, the experts are saying that pricing levels have never been at the point that they are at today.
Calculating Your leased Vehicles Worth Based On Today's Economy
Don't return your leased vehicle until you've researched the remaining value of your car. First, review the residual value that you still owe on your contract. Next, research the value of your car today through a used car assessment website. You can access this information through Kelley Blue Book, Edmunds and NADA Guides. Also, check dealerships to verify the amount that they are currently selling the year, make and model of your car for.
After your research, you may discover that the remaining lease contract is lower than the current market value of your car. You can then use this information to negotiate a lower price for your vehicle. A basic calculation is to offer the contract holder 10 to 15 percent less than your current contract.
Keep in mind that the leasing company is likely to accept a reduced price because making a deal with you reduces their paperwork and workload. Also, it's easier for them to sell you the car than it is for them to sell it to another buyer.
Guidelines for Buying Your Leased Vehicle
Call the company that holds your lease and select the number for lease end options. The system will transfer you to a representative who will give you a buy-out cost. If you call a few months before your lease has expired, then they will most likely give you the buy-out amount for the day you are calling and not necessarily the dollar amount remaining once the lease has ended. Therefore, you should clarify the difference between the dollar amounts.
At this point, you can negotiate a reduced acquisition amount with a representative that holds the authority to accept a lower offer. You may want to set up car loan approval before contacting the lease company. Taking this extra step will prepare you to submit an immediate offer to the lease company for your car.
Tips for Calculating a Buy-out Offer
Consider the process of selling a car by the lease company. If you turn the car back over to them, then they will either have a dealer place the car up for sale, or they may decide to transport the vehicle to an auction. If they auction the car, then they will most likely receive the wholesale value of the car. Other costs to factor in for the leasing company include the shipping fees to the auction location along with the risk of a lower bid than what you may be willing to pay.
After you've determined a fair price, contact your leasing company and give them your offer. They may provide you with a counter-offer or they may ignore your request, but be sure to give them time to respond. While discussing a buy-out with a lease representative, don't inform them of possible negative factors that you may be facing such as being over the mileage requirement, or that your vehicle has additional wear and tear. They may charge you more for the car if they are aware of these issues.
Be patient during negotiations as the lease company may wait to accept your offer until the day your vehicle is required to be returned. In some cases, it can take the lease company longer and you may need to ask for a lease extension. Most lease companies are eager for you to buy your leased vehicle, but make sure that you are paying a reasonable price for your car, and ask about additional fees that may be due before signing the loan papers.
Additional Options at the End of Your Lease
You do have another option, which is to use the remaining equity in your car and place it on a new lease agreement. You also have the option of selling your leased vehicle back to the dealership. In today's market, dealers have a depleted inventory of pre-owned vehicles with low-mileage and they are continually searching for cars with these specifications. Therefore, your ability to negotiate a good price in your favor is highly probable. The dealer may even pay you more than the residual value. However, your car will need to be in good condition to receive top dollar.