Car Buying Checklist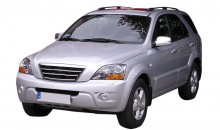 The wrong first bullet on your car buying checklist is deciding on what car you want. This can lead to disappointment, overspending, and occasionally not actually getting what you really want. The first step, as unentertaining as it may sound is to create a budget. A budget does not mean the amount of money that you have. It means the amount of money you can get away with spending and still pay bills, eat, and live a life reasonably close to that which you currently live. Sit down with someone you trust, or alone is okay if you feel comfortable handling large sums of money, and look at your finances. Decide what you pay per month for rent/mortgage, electricity, phone bills, internet, car payment, groceries, and on down the line–everything you spend per month (as well as accounting for unexpected expenses). Subtract this from the amount of money you earn every month. Then determine what percentage of this final number you are willing or able to put towards a car payment or buying a car outright. If you have savings allotted for a car, then your budget is already set from the beginning. Another variable would be if you are trading in a vehicle. If you are doing a trade-in deal, then you will need to know a very good estimate of what you will be getting out of that car before purchasing another, and it is highly advised for you to have the first car sold and the money in hand before you buy a second.
Once you have this number, the highest possible price you can afford to pay, you are able to shop around a bit and look for which cars fall within your range. If your dream car is in the $40,000 range, and you have $8,000 in savings, then you may not be able to get your dream car this go around. Which is more than fine. Choose a vehicle or several vehicles that fall within your price range and start doing your research on them. What is important to you in a car or truck? Do you live in a rural or urban area? Gas mileage, car insurance and cost of repair are three important things to research if money is going to be tight while paying your car payment. Some cars are more expensive to insure–as are some drivers. So make sure you add gas, insurance, and any other fees to your car budget, so you are not surprised by anything.
The dealer you choose is just as important as the car you choose. Find someone you know, know of or someone that you trust has used before to sell you a car. Despite a lot of stereotypes, there are a lot of reputable dealers out there that are more than happy to work with you in finding the best car for you. Once you find the right person, know what you want before you go in there. Some dealers love an uninformed buyers, because they are often able to talk those buyers into "add-ons" in the price, a more expensive car than they need, and occasionally just lie to said buyers. The first and last thing on your checklist is to be informed. Do not be impulsive.