Extended Auto Warranties – Are They Right For You?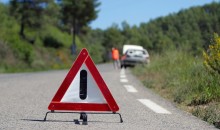 When you purchase a new or used car, the salesperson will always ask if you would like an extended warranty. They will convince you that having a warranty will give you peace of mind and that you will not have to worry if something goes wrong. They may also tell you that a major repair, such as a transmission replacement, could cost thousands of dollars, and that having a $1,500 warranty is a great deal. Be cautious of one thing, companies don't offer warranties unless the see the potential to make a profit. Having said that, I don't mean that you should or should not get a warranty just be cautious when shopping around.
Consider Your Circumstances
There are several things you should consider when deciding on a warranty purchase. One thing to consider is whether your car is new or used.
New Cars
If your car is new, it should already have a warranty as part of the purchase. Many dealerships or car manufacturers offer a basic 3-year/36,000 mile warranty that covers everything. Others will further extend it to a 5-year/60,000 mile warranty that covers most things, but not all. Don't allow a salesman to offer you a warranty immediately and claim that this will be your only chance. Trust me, you will have ample opportunities to purchase a warranty for your car before the standard warranties are used up.
Used Cars
If your car is used, consider the mileage, make and model of the car and the amount of coverage the warranty offers. For example, I bought a 5-year old Toyota Camry with 78,000 miles. I declined a warranty that offered a 2-year/24,000 warranty for $1,350. The reason why is that I would be driving the car about 20,000 miles a year, which meant that my warranty would be used up in about 14 months. The average major car repair in the U.S. for any make or model of car is about $300-400. Considering that my deductible was $100 for each repair, I would have had to have 4 or more major repairs on the car in 14 months or less for the warranty to pay for itself. As it turned out, I had to repair my car once during the 14 months at a price around $300. I also owned a Camry, which is a very reliable car. Also, the warranties you purchase may not cover everything. For example, many warranties will cover the engine and/or the transmission only. If a power window goes out on the car, you are not covered under the warranty. You can purchase warranties that cover for any situation, but you will also pay more.
Again, when determining if a warranty is right for you, consider all of the possibilities that I have mentioned above. Remember, companies don't offer warranties unless they feel there is a profit to be made. Pick the one that is right for you, or determine whether or not it is even beneficial to purchase one.