How To Save Money On Your Auto Insurance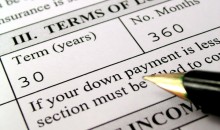 There are numerous ways to save money on your auto insurance and here are 7 tips to get started:
1. Shop for the best price. The price of auto insurance varies from one company to the next. You can get similar policies at different prices. This is why it is worth taking the time to shop for at least five price quotes before making a buying decision. Using an online insurance directory, you can compare different prices and policies for your state by using a simple search box. In addition, an independent insurance agent can help you do some comparison shopping.
2. Shop for insurance before you shop for a car. By shopping for insurance before buying a car, you will not only get better premium rates but you will also get a car that has passed high safety standards and that has reasonable repair costs–because this is what an insurance company looks at besides the sticker price of the car.
In addition, you may be eligible for discounts for:
Daytime running lights
Antitheft devices
Safety features
The Insurance Institute for Highway Safety provides many guidelines on what to look for in a safe, reliable car.
3. Pick higher deductibles. Deductibles are what a car owner has to pay before the insurance company will pay a claim. The higher the deductible, the lower your premiums will be for collision and comprehensive insurance. On average, a $200 deductible will save you 15% on your premium, a $500 will save you 30%, and a $1,000 deductible will save you 40%. If choosing this route, it's a good idea to open a savings account and put some money aside each paycheck so that you have money available for the deductible when you need it.
4. Don't over-insure an old car. It is only cost effective to purchase collision and comprehensive coverage for new cars or used cars in mint condition. A useful rule of thumb is that your car should be worth ten times the premium cost. Using Kelley's Blue Book, you can find out how much your car is valued.
5. Get all your insurance from the same provider. There are many ways to get insurance discounts. One way is to get a multi-vehicle discount, which means insuring all your vehicles with the same insurer. Another way is to get a multi-policy discount, which means getting your homeowners insurance and auto insurance from the same insurer.
6. Keep a good credit and driving record. Over time, an insurance company will reduce premium costs for drivers who have a solid credit history and a clean driving record. It pays to keep on top of your expenses, paying your bills on time, and it pays to avoid traffic violation tickets by sticking to the posted speed limits and obeying other rules of the road. In addition, some insurers give a safe driver's discount for those drivers who have taken a defensive driving class.
7. Drive your car less and pay less on your premiums. The less you drive your car, the lower will be your mileage, and the less you will have to pay in premium costs. While this in no way means that you have to stay at home more, there are ways of reducing your mileage that will not cramp your lifestyle. For example, by car pooling to work, your car will have a lower than average mileage for the year.