Tips for Refinancing Your Car Loan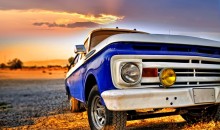 Refinancing your car loan can be a very effective way to save money and can achieve lower payments monthly towards the payment of an auto loan. Many people pay high rates of interest on the loans and neglect to refinance. Refinancing can help you to pay the principal instead of the interest of the loan. Although the refinancing of the loan is fairly straightforward, there are several tips which can be used in order to avoid any refinancing mistakes:
Choose the Right Lender
The first refinancing step is to choose the right lender for your loan, specifically one who offers a low APR or Annual Percentage Rate. Make sure to thoroughly research all of the available lenders in order to find one with the best specifications which will meet your requirements and needs.
Determine Your Credit Score
It is necessary that you know your credit history and credit score before you choose a refinancing option. This will prevent the lender from taking advantage of the fact that you are not knowledgeable when it comes to your credit history. This might result in a higher APR rate on the loan. It is quite easy to find out your credit score and generate a credit report on the internet.
Do Not Attempt to Refinance a Loan if Your Credit Score < 600
If you have a poor credit score, you will not be able to get as many benefits out of the refinancing of the car as you otherwise would. Interest rates that are given on used or new cars are typically determined by the credit score which means that a good credit score will equal a low interest rate. Before you begin to shop for refinancing options, you should check your credit history. If you have poor credit, a credit repair company may be able to help you to improve your credit score. It is not true that checking credit will lower your score so do not be concerned about checking your score to make sure that its adequate.
Consider Refinancing Your Loan Even if Your APR is Low
Even if the APR on your car is quite low, you should not completely rule out the possibility that you might be able to get a lower one, which would allow you to save money through the refinancing of the loan.
To Increase the Chance of Getting Approved:
Attempt to have a credit report that has as few flaws as possible.
It is likely that a previous home mortgage or car loan on the record would increase the likelihood that the refinancing of the loan would be approved.
Individuals who have good credit are not necessarily going to get the loan. People with good credit may sometimes have old accounts that they don't use which might discourage auto lenders from approving the loan.
In Order to Ensure That Your Refinancing Application is Approved Swiftly:
Use the same name/s that are present on your present car loan on the new loan. Also, ensure that the spelling is the same on the old and the new application.
Make sure that the refinancing amount on the auto loan is not higher than the car's value.
Provide the correct information regarding your vehicle: the model, VIN or Vehicle Identification Number, and year.